Pala '97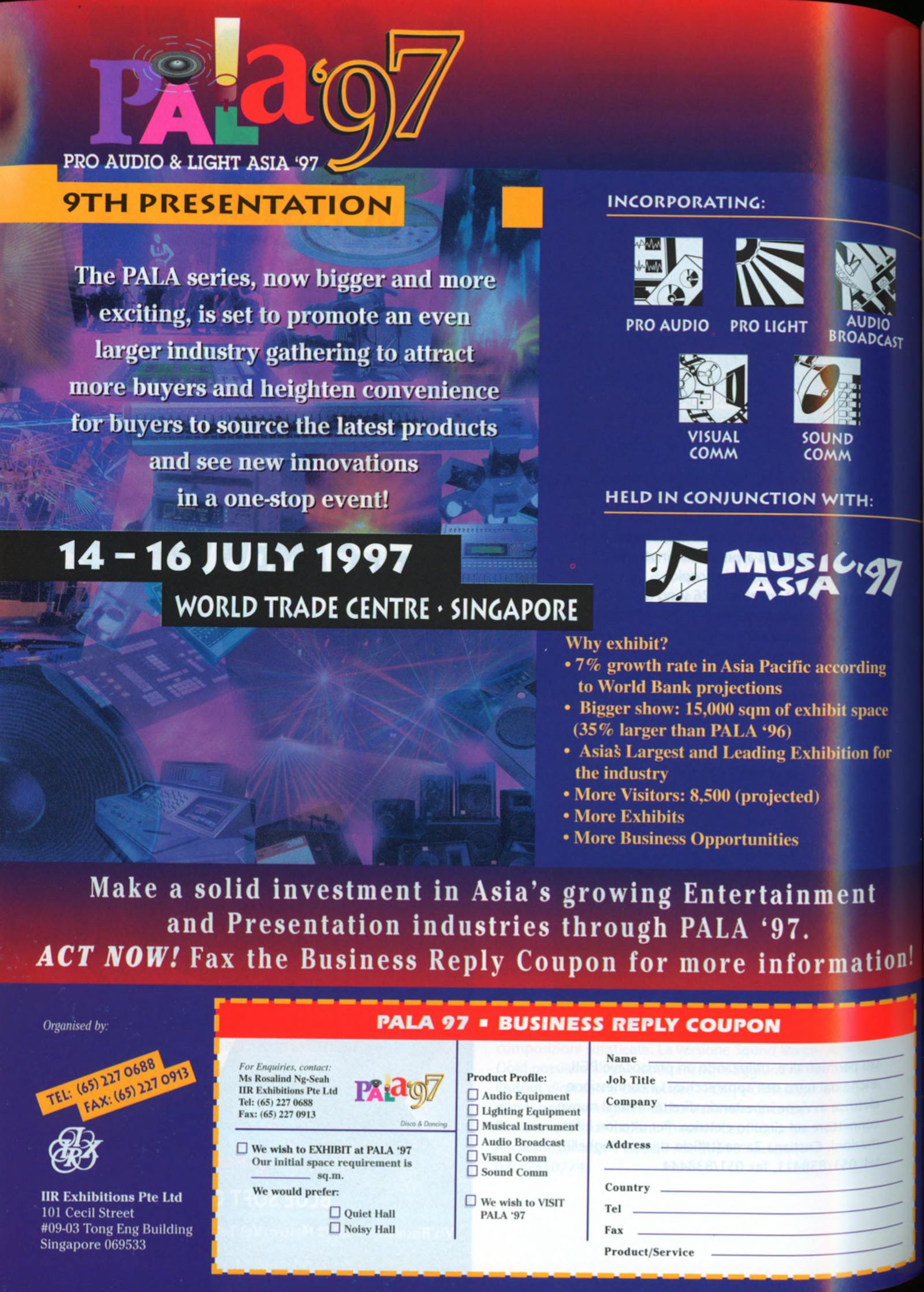 PALA'97
Pro Audio & Light Asia '97
9TH PRESENTATION
The PALA series, now bigger and more exciting, is set to promote an even larger industry gathering to attract more buyers and heighten convenience for buyers to source the latest products and see new innovations in a one-stop event!
14 - 16 JULY 1997
WORLD TRADE CENTRE - SINGAPORE
Incorporating:
PRO AUDIO
PRO LIGHT
AUDIO BROADCAST
VISUAL COMM
SOUND COMM
Held in conjunction with:
MUSIC ASIA '97
Why exhibit?
7% growth rate in Asia Pacific according to World Bank projections
Bigger show: 15,000 sqm of exhibit space (35% larger than PALA '96)
Asia's Largest and Leading Exhibition for the industry
More Visitors: 8,500 (projected)
More Exhibits
More Business Opportunities
Make a solid investment in Asia's growing Entertainment and Presentation industries through PALA '97.
ACT NOW! Fax the Business Reply Coupon for more information!
Organised by:
IIR Exhibitions Pte Ltd
101 Cecil Street
#09-03 Tong Eng Building
Singapore 069533
---